Top 7 Best Gate VST Plugins: Free & Paid (2024)
Every professional music producer works hard to achieve a clean and polished sound. It's crucial in today's competitive industry. The best gate VST plugins are one of the vital tools that can help you get there.
This article contains affiliate links where we may receive a small commission at no cost to you if you decide to make a purchase.
Gate plugins help minimize unwanted noise, such as hissing, humming, and clicking, allowing the key components of your mix to shine through.
There are many paid and free options that cater to different requirements. Some of these plugins are tailored to specific genres or instruments, while others are versatile enough to be used in various contexts.
Best Gate VST: Top Choices for Professional Audio Production
Understanding each plugin's core features and functionality will enable you to make the right choice for your music production setup.
Gate VSTs are today just as important for your production toolkit than ever before, and there are some great new and old choices out there.
I have compiled the latest information in this article on the best gate VST plugins to assist you in your search. My goal is to give you a solid foundation to choose the right gate plugin for your needs and ultimately help you create cleaner, better-sounding mixes. 
Armed with the right gate VST, you'll have a powerful tool to take your audio productions to the next level.
Here are my top picks for the Best Gate VST Plugins.
Tero's Thoughts
The FabFilter line of plugins always delivers, and the Pro-G is no different. This gate gives you control over everything. If you're looking for a 'do-it-all' gate that can be customized to work in any situation, look no more!
Everything You Could Ever Need
The FabFilter Pro-G is your go-to choice for an all-around versatile noise gate VST. It offers high-quality and precise gating with a clean and user-friendly interface. With its real time visual display, you can accurately adjust your threshold and release settings.
This plugin is great for controlling noise in both live and studio environments.
Key Features:
User Experience:
The animated compression display makes this plugin a pleasure to use. Detailed adjustments are easy to dial in both visually and by sound.
This gate can be adapted to just about any imaginable screnario you could ever need one for.
Pricing:
The FabFilter Pro-G is on the higher end of the cost when compared to some other options on this list, but we're still talking reasonable money.
What I Like/Dislike About the Product
Get Started with the FabFilter Pro-G.
Tero's Thoughts
The SSL X-Gate is another great option for a completely natural sounding gate. It's easy to use and works well on many different types of audio sources.
Advanced Shaping Features
Consider the SSL X-Gate for a professional-quality noise gate VST. This plugin is known for its excellent sound and efficiency in removing unwanted noise.
The SSL X-Gate offers a natural and responsive gating effect, making it ideal for both vocals and instruments, ensuring a clean and polished mix.
Key Features:
User Experience:
Intuitive to use, even with the advanced features. You can really dial in your desired sound with this gate!
Pricing:
The SSL X-Gate is reasonably priced, though still higher and many other options on this list.
What I Like/Dislike About the Product
Get Started with the SSL X-Gate.
Tero's Thoughts
The Bob Perry Gate 2 is a pleasure to use, always takes me only a moment to dial in my sound. I'll have to say, you can't get better than this for free!
Bob Perry Gate 2 is a is probably the best free noise gate VST plugin that offers simplicity and effectiveness. You can quickly set up the plugin with easy-to-use controls for optimal noise reduction.
Despite its simplicity, Bob Perry Gate still delivers great performance, and you won't have to compromise quality for affordability.
Key Features:
User Experience:
Surprisingly simple yet very effective. Without exception every time I use the Bob Perry Gate 2 I always get great results, and fast.
Pricing:
Can't beat free!
What I Like/Dislike About the Product
Get Started with the Bob Perry Gate 2.
Tero's Thoughts
I love minimalist interfaces because they are distraction free and limit you to the important controls. Kilohearts Gate delivers on that front! The most minimalistic gate I know about.
Another great option for noise removal is Kilohearts Gate. This easy-to-use and efficient VST plugin lets you fine-tune your noise gate settings to remove unwanted audio.
Its minimalist interface and clear visualizations help you achieve the clean sound you desire, making it suitable for amateurs and professionals.
Key Features:
User Experience:
Easy and intuitive controls. There aren't many, which makes it easy to focus on the important stuff.
Pricing:
Another amazing free option. Can't beat free!
What I Like/Dislike About the Product
Get Started with the Kilohearts Gate.
Tero's Thoughts
The Gatey Watey interface design is incredibly intuitive and easy to use. It takes a very unique approach to gate plugin design that is a pleasure to use and easy to get great results with.
Zero In On the Frequency Range You Want
The Gatey Watey plugin by Boz Digital Labs provides an intuitive and transparent noise gate VST. With its unique frequency-selective gating, you can target specific ranges to clean up your mix without affecting the frequencies you want to retain.
The result is an unobtrusive noise reduction that won't compromise your mix's integrity.
Key Features:
User Experience:
Probably the easiest gate plugin to use. Gatey Watey really delivers on the intuitive user interface that makes it a breeze to dial in your sound.
Pricing:
Very affordable
What I Like/Dislike About the Product
Get Started with the Gatey Watey.
Tero's Thoughts
The Auburn Sounds Regenerate is another unique take on a gate plugin. It's easy and simple to use and you can get great results with it fast.
Always Smooth and Natural Sound
Auburn Sounds Regenerate provides a great solution for those who prefer a simple yet powerful noise gate plugin. Its easy-to-use controls and interface make it a great option for those who want a straightforward noise-gating experience.
The plugin's efficiency ensures improved sound without going through complex settings.
Key Features:
User Experience:
The Auburn Sounds Regenerateis easy and fast to dial in. Very intuitive and leaves you happy every time.
Pricing:
Very affordable, suits even the lowest budgets.
What I Like/Dislike About the Product
Get Started with the Auburn Sounds Regenerate.
Tero's Thoughts
Slate Digital delivers. Their Gates Bundle (also included in their Slate Digital All Access Pass by the way!) is a collection of some incredibly high-quality gates that will cover you for all your gate needs.
From Subtle to Aggressive Gating
Slate Digital Gates Bundle offers a collection of professional noise gate plugins that cater to various needs. These high-quality VSTs give you the control to handle various gating tasks, from subtle ambiance control to more aggressive noise reduction.
With Slate Digital's plugins, you can find a noise gate solution that fits your requirements.
I recommend you consider the Slate Digital All Access Pass since it will include many other extremely powerful and useful mixing and mastering tools. I subscribe to it myself and use plugins from the package on every project.
Key Features:
User Experience:
Just like all other Slate Digital plugins, these gates are very easy and intuitive to use. Just experiment with the settings and trust your ears, and you'll have your gates dialed in!
Pricing:
Very affordable, suits even the lower budgets.
What I Like/Dislike About the Product
Get Started with the Slate Digital Gates Bundle.
Understanding Noise Gates
Unwanted Noise
Gate plugins are great for removing unwanted noise from an audio track. These noises can be distracting and degrade the quality of your mix. They may include background sounds, hums, hisses, and clicks that can interfere with the clarity of the main audio signal.
Audio Signal
A noise gate is designed to process the audio signal by controlling its amplitude. When the audio signal level drops below a set threshold, the actual gate reduces the signal, effectively muting or eliminating the unwanted noise. This improves the overall quality and clarity of your mix.
Essential Tool
Noise gates are essential for both corrective and creative uses in music production. They can completely change the dynamics and envelope of a sound, making them highly useful in shaping the character of a mix.
They are particularly effective with drums and percussion but can be applied across various sound sources to achieve a cleaner and more polished audio output.
Noise Reduction
A noise gate can reduce or remove background noise and other unwanted sounds from your audio signal. In doing so, you can focus on the desired elements of your musical performance, with a cleaner and more enjoyable listening experience for your audience.
Parameters of a Noise Gate
There are several key parameters to consider when working with a noise gate: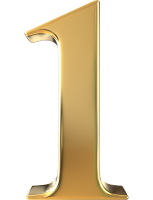 Threshold
This determines the level at which the gate will reduce the audio signal. Audio below the threshold is attenuated, while audio above the threshold passes through unaffected.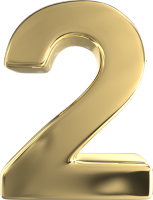 Attack
The time it takes for the gate to fully open once the audio signal has exceeded the threshold. This can be adjusted for different types of sounds (fast attack control for quickly changing sounds, slow attack for smooth, gradual changes).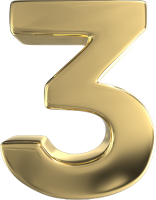 Release
The duration it takes for the gate to close when the audio signal falls below the threshold. This can also be adjusted based on the characteristics of the specific sound source.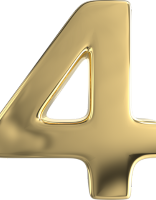 Ratio
The reduction applied to the audio signal when it is below the threshold. Higher ratios will result in more aggressive noise reduction.
By understanding these parameters, you can fine-tune the noise gate settings to achieve optimal results for your mix.
Factors to Consider
When choosing the best gate plugins for your needs, there are several factors to consider. Here's a list of factors to guide your decision-making process.
Ease of Use
Finding a gate VST plugin that is user-friendly can be helpful if you're new to audio processing.
Look for plugins with an intuitive design and a straightforward workflow. This will save you time and help you focus more on the creative aspects of your music production.
Sound Quality
The primary purpose of a gate VST plugin is to reduce unwanted noise in your recordings, so sound quality is a critical factor. Choose a gate VST plugin that offers high-quality noise reduction without compromising the integrity of your original audio signal.
Some gate plugins are designed for particular applications, such as drum or vocal gating so choose plugins that match your specific needs.
Graphical User Interface
A well-designed graphical user interface (GUI) can significantly impact your workflow and overall experience when using gate VST plugins. Choose a plugin with a visually appealing and functional GUI that allows you to make adjustments easily.
This can also help you to quickly understand the plugin's features and controls.
Additional Features
Some gate VST plugins offer additional features like sidechain capabilities, MIDI-triggered gating, or advanced settings for greater customization. These extra features can be useful for creative situations where traditional gating is not enough.
Price
Plugins are available in a wide range of prices, from free options to premium, high-end solutions. Set your budget and try to balance the cost with the features, sound quality, and ease of use that matter most to you.
I can tell you from my own experience that you should focus on getting a good basic toolset of plugins, including a gate you like and stick with it. Really learn how to use it, instead of shopping for more options. One exception of course being gates that are great for a specific use situation.
Limiting the sandbox you play in can be great for your creatitvity!
How Noise Gates Work
Threshold Setting
When an audio signal's level surpasses the defined threshold, the gate "opens" and allows the signal to pass through.
If the signal falls below the threshold value, the gate "closes," attenuating the signal. Adjust the threshold according to the desired signal level, eliminating unwanted noise while keeping the essential elements of a sound.
Range Control
The range control determines the amount of attenuation applied when the gate is closed. The range can be set to various levels, from complete silence to partial reduction.
You may adjust the range depending on the desired effect, whether it's a subtle cleaning of the mix or the complete removal of certain sounds. With proper range control, you can create a cleaner mix while maintaining the essence of the original signal.
ADSR Envelope
ADSR (Attack, Decay, Sustain, Release) is an essential concept applied in various aspects of audio processing, including noise gates. The ADSR envelope shapes the way the gate interacts with a signal:
Attack: The time it takes for the volume to reach its maximum level once the threshold is exceeded.
Decay: The time required for the volume to decrease from the attack level to the sustain level.
Sustain: The level at which the volume is maintained as long as the input signal exceeds the threshold.
Release: The time it takes for the volume to decrease from the sustain level to silence once the signal falls below the threshold.
Adjusting these settings allows you to tailor the gate's response more precisely, preserving the natural dynamics of the sound.
Attack and Release Times
The attack and release times are critical for avoiding abrupt changes in the audio signal's level.
The attack time determines how quickly the gate opens when the input signal surpasses the threshold, while the release time sets how long it takes for the gate to close when the input signal drops below the threshold.
Finding the right balance in attack and release times is essential to prevent audible artifacts and maintain a smooth, natural sound. It's a good idea to experiment with various times to find the optimal settings for your specific audio sources.
You can effectively clean up and enhance your music production by understanding the core aspects of noise gates, such as threshold setting, range control, ADSR envelope, and attack and release times.
Utilize these concepts to create a mix that showcases the best elements while minimizing unwanted noises.
Techniques and Usage
Music Production
Gate VST plugins can significantly improve the clarity of your tracks. They help you eliminate unwanted noise and maintain a clean sound throughout your work. Don't be afraid to experiment with different gates to find the best fit for your needs.
Electronic Music
In any kind of an electronic music genre, gate VST plugins are crucial in bringing life to your tracks. They can create rhythmic patterns and intricate soundscapes by controlling the attack or sustain of audio signals. Use gate VSTs to design unique rhythmic textures and sculpt your electronic masterpieces.
Drum Tracks
For drum tracks, a gate can help eliminate unwanted background noise or leakage from other instruments. They can also tighten up your drum recordings, producing a more polished percussion sound. Experiment with various gate settings to bring out the best sound and energy.
Guitar and Bass
Electric guitar and bass recordings can sometimes produce unwanted noise, such as hum or buzz. Applying a gate VST plugin to your guitar or bass tracks can eliminate these noises, giving your recordings a cleaner and more polished sound.
Additionally, gate VSTs can be used creatively, such as adding rhythmic elements to your guitar tracks by side-chaining the gate to another track.
Vocal Tracks
Recording vocal tracks, background noise, and breath sounds can become distracting. A gate VST plugin can help you eliminate these issues, giving your vocals more clarity and focus.
Set the threshold and release parameters appropriately to avoid cutting off any essential parts of the vocal performance.
Synth Pads
Gate VST plugins can be employed for synth pads to create rhythmic patterns and dynamic textures. By controlling the attack and sustain of your synth pad sounds, you can add depth and interest to your compositions.
Get creative and don't be afraid to experiment with different settings.
Creative Effects
Side Chain Processing
Side chain processing is a technique that allows you to control the dynamics of one audio signal based on another. In the context of gate VST plugins, side-chain processing can be useful for creating dynamic and engaging textures.
For example, you can create a sequence where a bass line is gated by a kick drum, resulting in a rhythmic and groovy pattern. This can be achieved by feeding the kick drum's audio signal into the side chain input of a gate VST plugin on the bass track, which then modulates the bass line's amplitude.
Transient Shaping
Transient shaping is another creative effect that can be achieved using gate VST plugins. Adjusting the attack and release parameters allows you to create sharper or smoother transients in your audio signal.
This can enhance the impact and presence of percussive elements, such as drums and plucked instruments. Combining transient shaping with other gate plugin parameters can achieve more complex and unique sound design results.
Musical Gating
Musical gating refers to using gate VST plugins to create rhythmic patterns and sequences within your audio signal. Adjusting the threshold, ratio, and time parameters allows you to create intricate gating patterns that add movement and interest to your mix.
Some gate plugins also offer advanced features like envelope followers and step sequencers, giving you even more control over your musical gating effects. This technique can be particularly effective for creating unique and dynamic effects on pads, textures, and ambient sounds.
Trance Gate
Trance gate effects are a popular technique for creating pulsating rhythms and hypnotic grooves, often used to add energy and drive to electronic dance music.
A trance gate effect can be achieved using a gate VST plugin by modulating the audio signal's amplitude according to a specific rhythm pattern or sequence.
This effect can be applied to synths, arpeggiated leads, and drum loops, resulting in a more dynamic and engaging audio experience. You can create trance gate effects to suit your musical style by experimenting with different rhythmic patterns and plugin parameters.
Advanced Features
Let's look at some of the more advanced approaches that allow for greater precision and creative opportunities in your audio production.
Expert Mode
Expert mode enables you to access additional parameters within your gate VST plugin to fine-tune your settings.
By toggling on expert mode, you can explore advanced options like adjusting the attack and release times, altering the envelope shape, or customizing various aspects of the plugin's behavior.
With expert mode, you can personalize your sound and obtain the exact gating effect you envision for your project.
MIDI Input
MIDI input is a powerful feature that allows you to use external MIDI signals to control various aspects of your gate VST plugin, such as triggering the gate, synchronizing its timing, or modulating its parameters.
Connecting a MIDI controller or a MIDI track from your DAW allows you to gain greater control over your gate effects, resulting in more dynamic and interactive audio processing.
Internal Step Sequencer
An internal step sequencer is an advanced gating pattern generator that can provide rhythmic and complex gating effects. With an integrated step sequencer, you can create custom patterns by setting each step's sequence length, step division, and modulation settings.
This feature adds considerable creative potential to your gate VST and allows for intricate and engaging gating effects in your audio production.
Low-Pass Filters
Low-pass filters are a useful feature for shaping the frequency spectrum of your audio signal before it passes through the gate.
By applying a low-pass filter, you can isolate specific signal frequency components, ensuring that only the desired frequencies trigger your gate and create the effect you want.
This can be especially helpful when processing complex signals with a wide variety of frequency content, allowing you to focus on specific aspects of the sound.
Side Chain
Sidechain functionality enables you to apply the envelope of one audio track to modulate the behavior of another, using the first track's amplitude changes to trigger the gate on the second track.
This feature can be particularly useful in creating rhythmic effects or establishing a tight relationship between two different audio sources, such as kick drums and bass lines.
By utilizing sidechain inputs in your gate VST, you can create unique and dynamic gating effects that interact with other elements within your mix.
By exploring these advanced features, you can unlock the full potential of your gate VST plugins and achieve precision and creativity in your audio production. Don't hesitate to experiment with these options and craft the perfect gating effect for your project.
Tips for Choosing a Gate VST
Compatibility with Your DAW
The first step of course is to consider the plugin's compatibility with your Digital Audio Workstation (DAW). Some gate VST plugins work seamlessly with the popular DAWs like Logic Pro, Pro Tools, Ableton Live, Cubase etc, while others may require additional setup or configuration.
Be sure to research and verify that the gate VST plugin you're considering is compatible with your DAW.
Personal Needs
To find the best gate VST for your needs, consider the types of projects you'll be working on and the specific features you'll need. For instance, if you primarily work with vocals, you should prioritize a gate VST that excels at processing a vocal track.
Budget Considerations
Your budget plays a significant role in choosing a gate VST plugin. Several free options can provide decent noise gating capabilities.
However, paid plugins often offer advanced features and a more refined sound.
Free Vs. Paid Gate VSTs
When comparing free and paid gate VST plugins, evaluate their features and select one that meets your requirements and budget. The best free gate VST can provide essential noise-gating functionality and high quality sound, making them a great option for beginners or those on a tight budget.
Paid gate VSTs typically include more advanced features, better sound quality, and ongoing support. Examples of top-paid gate VSTs are FabFilter Pro G and SSL X-Gate.
Frequently Asked Questions
What are the top noise gate plugins for vocals?
For vocals, you should consider plugins such as Waves RVox and FabFilter Pro G, which are highly recommended for achieving clean and polished vocal tracks.
These plugins intelligently tackle noise issues, ensuring your vocal recordings are free from unwanted sounds.
Which are the best free noise gate plugins?
There are plenty of quality-free noise gate plugins available for various DAWs. Some popular options include Bob Perry Gate 2, and the native noise gate plugins with your chosen DAW.
These free noise gate plugins effectively manage noise issues without breaking the bank.
What are the recommended noise gate plugins for guitar?
For guitars, consider the SMG Cockblocker plugin from Spectre Digital. This plugin works with your guitar's direct signal to control the gate.
When set up correctly, it ensures the amp goes silent when you stop playing, avoiding unexpected noise during high-gain situations. FabFilter Pro G is an excellent all-around gate plugin suitable for guitars.
Which drum gate plugins are most popular?
Popular drum gate plugins include Oxford Drum Gate and Boz Digital Labs Gatey Watey. These plugins are designed to handle gating for drums, providing accurate and precise control over the noise and transients in your drum recordings.
What is the function of a gate VST?
A gate VST, a noise gate plugin, is designed to remove or reduce unwanted noise from audio recordings. It works by setting a threshold level, and when the audio signal falls below this level, the gate closes, cutting out the noise.
This process helps eliminate background noise and maintain a clean audio signal throughout your recording.
What's the difference between an expander and a noise gate?
Both expanders and noise gates are dynamics processors that help control the volume of audio signals. However, they perform slightly different functions.
A noise gate reduces or completely cuts off the audio signal when it falls below the threshold level, resulting in silence. In contrast, an expander plugin reduces the audio signal's volume when it falls below the threshold level but does not silence it completely.
Expanding can offer a more natural sound than gating, which can sometimes sound abrupt or unnatural when not set up correctly.
Conclusion
There are many gate VST plugins, each offering unique features and capabilities. These tools are indispensable if you want your productions to sound professional.
They provide complete control over the dynamic range of your vocal tracks, bass drum, and more, allowing for precise transient detection and volume modulation.
Whether you're dealing with high frequencies, unwanted bleed in your drum loop, or ghost notes, a good noise gate can help.
With the help of a noise gate, you can achieve gain reduction, ratio control, and even intelligent drum-hit detection.
Whether you're a seasoned music producer or just starting out in your home studio, investing in the best noise gate plugins is a must!